Our journey towards sustainability
Going beyond - for people and planet
The beginning of our journey
Sustainability is one of our guiding principles. It's included in all our decision-making and holds us accountable in our pursuit of positive impact. We are sure this is how we will shape the future of business: going above and beyond for our team and customers, supporting them to succeed and become the leaders of tomorrow.
Whilst this is the start of team.blue's journey, I can promise we are here for the long term. There has never been a more important time for businesses to think and act on social and environmental issues. team.blue is committed to continuous progress and sharing our learnings.
Crucially, we're not afraid to make mistakes. We will learn from them to serve our customers better so they can continue to serve the world.
B Corp Certification
--- Engage with our communities
---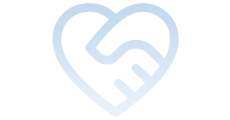 Pathway to net zero
---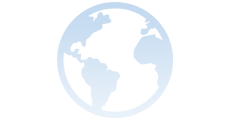 We are really proud of what we have accomplished so far and feel inspired and motivated to keep working towards our goals.
Want to see what we have been up to?
Our sustainability timeline
2022
March
∘ We held our first 'Digital Cleanup Day' initiative - 42,635GB data deleted, saving 10,653kg CO2.

April
∘ Began tracking and reporting on groupwide carbon emissions.

May
∘ Acquired Raidboxes, a carbon-neutral WordPress hosting provider.
∘ Established a data governance committee to foster a 'privacy by default' approach.

June
∘ Hosted DEI session with a focus group of female employees and the outcomes led to us reducing bias in the hiring process and adopting more inclusive language policies.

November
∘ Launched One Voice, our first-ever groupwide employee survey - we received an eNPS score of 38.

December
∘ Received an ESG score of 9.4/10 from Hg.
2023
January
∘ Shared our first ESG customer report.

February
∘ The ESG committee approved our 2023 strategic topics, following the B Corp framework.

March
∘ We held our 'Digital Cleanup Day' initiative again - 25,197GB data deleted, saving 6,046kg CO2.

April
∘ Partnered with Ecologi to offset carbon emissions with our virtual forest.
∘ B Corp ambition successfully pitched to the leadership team

May
∘ Launched our 'Around the World' challenge, inspiring each other to be more active while also raising awareness about mental health.

June
∘ team.blue board of directors pledge commitment to kickstart our net zero pathway.
Our people
2200+ employees
28 nationalities
12 different languages
Keeping our employees happy and proud is one of our strategic commitments. We work hard to create a positive and supportive environment where everyone feels valued, respected, and appreciated. We know there is always room for improvement, so we take the time to survey our employees to find out their feelings and identify areas for improvement. Following our first survey, we set up five workstreams to focus our efforts, each with sponsorship from a Senior Leadership team member.
team. blue's eNPS is 38, and our goal is to reach and maintain an eNPS of 45+.
Our brands
40+ brands
15 countries
ONE team.blue
We are proud to bring together some of the most successful brands in the tech industry. As a group, we offer over 2.5 million SMEs a resilient and secure infrastructure to build and scale their business, enabling them to impact their own markets, create new job opportunities, innovate and evolve.
We will continue expanding our group with meaningful acquisitions for the SME community, adding more products and services, and building the team.blue ecosystem to increase our positive impact – for customers, the wider community, and the planet.
Having such a long relationship with my company is a beautiful feeling. I feel very happy and proud with my relationship here, knowing my colleagues like friends, being trusted, being relied upon, the flexibility and being in a company that puts family first. I could not recommend names.co.uk and team.blue more, in my eyes they are my 'forever' employer.
We joined team.blue to have broader shoulders to further our leadership in the market and to benefit from their enhanced distribution capabilities. We've been given access to resources that have helped us perform acquisitions and expanded our customer base, reselling iubenda across the team.blue brands. My hope is for us to succeed in generating continued growth and in taking our market leadership further.
Our customers
2.5+ million customers
63 NPS
At team.blue, we work hard to ensure that our customers see us as an extension of their team. The SME community we serve is key to creating a more sustainable world, and we're dedicated to helping them thrive.
Our products and services are designed to satisfy the changing needs of our customers. So, as they grow and evolve, we do too. To ensure we always offer our customers the best, we transformed our business structure, this allows us to offer new functionalities and features at speed.
Leadinfo (a Belgian team.blue brand) is a powerful tool which gives more tangible insights than Google Analytics. It enables us to clearly see if we are reaching the right companies via our campaigns and adjust as needed. Being able to use one software for multiple purposes makes our lives easier while enabling us to take our client's results to the next level. Through our partnership, we combine our expertise with Leadinfo's data and get the best results.
As part of taking ownership of team.blue's contribution to climate change, we have set ambitious emission reduction targets through the SBTi (Science Based Targets initiative). We are committed to reducing and mitigating our impact as we build our pathway to net zero.
In region climate positive steps
Some team.blue sites have been audited for energy-saving opportunities - this has led names.co.uk, a team.blue brand based in the UK, to take a number of climate-positive steps. They have:
Growing a virtual forest
Our Senior Leadership Team regularly travels to different office locations across Europe to connect face to face with the team.blue family. To offset the impact of this travel, we have partnered with Ecologi to support reforestation and restoration projects that aim to reduce carbon dioxide emissions.
replaced all fluorescent lighting with LED lighting

began reusing office technology rather than replacing it

converted the Reading data centre to use 100% green energy
7 months of climate impact

551 tCO2e avoided

7490 trees funded
We have plenty more on the horizon. Explore our Impact Report to see what's coming.